Kroon olie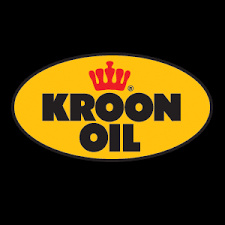 ROON-OIL THE LUBRICANTS SPECIALIST…
An empty cry? Certainly not! For more than 100 years, we have focused exclusively on developing and producing high-quality lubricants. Whatever application you are looking for a product, we have it. In addition to products for road traffic, agriculture, industry, two-wheelers and shipping, we offer various specialties.
What do you wish?
As an independent producer, we are able to respond quickly to market developments. We closely follow technical trends. In addition, we devise tailor-made solutions for many specific wishes of our customers.
International allure with a 'Dutch heart'
Kroon-Oil products rightly deserve the designation 'Made in Holland'. But Dutch made with internationally applicable specifications, exported worldwide. Our production and sales locations in Almelo and Zwijndrecht are ISO certified, a sense of security.
More than lubricants
A technical product includes knowledge, knowledge that we are happy to share with you. You have come to the right place for the best product advice, our technical service will answer your questions and technical topics are regularly discussed in Lubevision . In addition, Kroon-Oil offers a complete package of service modules. And our delivery reliability of almost 100% proves that we take our service very seriously.