Metabo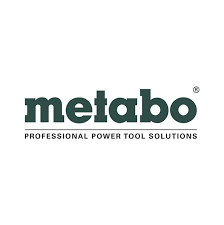 AT METABO IS OUR BRAND IDENTITY !!!
Day in and day out, Metabo products show their performance. For professional use - under the most difficult conditions - worldwide.


Where professionals show their best side, they must be able to count on a partner for the full 100%, to be more precise: they must rely on him.


That's why "when it really counts" is the core idea of our international brand, showing the use of our machines on construction sites worldwide – authentic, editorial, real.


This is supported by the look, with a powerful and brand specific delivery.