Volpi originale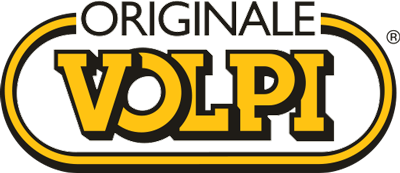 VOLPI ORIGINAL
Davide and Luigi Volpi Spa.
produces a complete range of equipment for agriculture, gardening and industrial use: quality products, 100% tested, reliable and easy to use.
The company was founded in 1879 to produce manual back sprayers.
Over the years, the product range has become more complete with compression sprayers, dusters and cordless sprayers.
A company in continuous evolution.

All stages, from design to testing, are developed within the company and each operation of the production cycle is closely monitored in accordance with procedures established and guaranteed by the quality certification UNI EN ISO 9001:2015.
Thanks to the continuous and always up-to-date technological research, Volpi was able to be one of the leaders in the market with a high level of quality and a high degree of product reliability.
Over the years, the company has built its own BRAND – VOLPI ORIGINALE – under which the various lines are enclosed.
The VOLPI ORIGINALE brand is known in the national and international markets for:
The quality of their products
The complete product range
After-sales service reserved for its customers.