XL Power works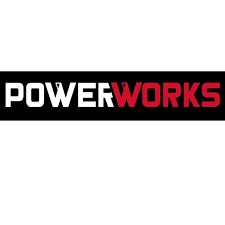 WITH POWERWORKS YOU HAVE WHAT YOU NEED.
Powerworks is a new and fast growing brand of cordless garden tools that was founded in 2016. We've been working with battery-powered gardening solutions from the very beginning, which equates to reliable performance. Our high level of knowledge of the most advanced and energy efficient technology makes us both leaders in the field and respectful towards a sustainable future.
Our products are designed to be infinitely adaptable and meet the most demanding needs. We are changing the market with versatile battery power to tackle all the challenges in and around your garden. No cords, no fumes, no hassle - just clean, raw battery power. We are doers who make tools for doers who use tools. Go ahead and get it done - no excuses.
ATTITUDE.
Powerworks brings you advanced battery technology, optimized motors and ergonomic design. Powerworks is also a leader in the field of environment, health and safety.
POWERFUL.
Powerworks has unusually strong voltage ranges and from 60V our products outperform their petrol counterparts. Charge one battery while using the other and nothing can stop you.
VERSATILE.
Powerworks' wide range from 40V to 82V is ready for any challenge, from drilling a small hole in the wall to felling a mature tree in the garden or mowing an entire city park. Within each voltage range, there is an increasing number of tools that you can use with the same battery.