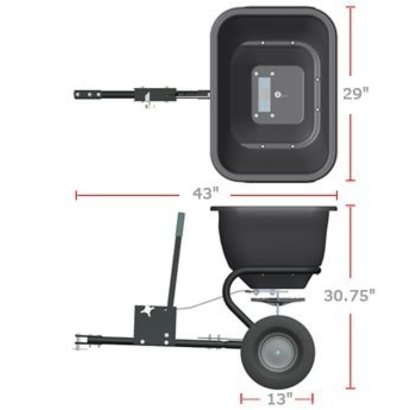 Brinkly
Brinly push spreader P20-500BH - Copy
99-SP-BS26BH
Brinly push spreader P20-500BH 99-SP-P20500BH The P20-500BH Brinly spreader is suitable for private and semi-professional users. In this model, the tiller is adjustable in height. No cables, but rod system to open and close. The spreader is equipped with ...
More information
Product description
Brand:

Brinkly

Article number:

99-SP-BS26BH
Spyker HHS 100 hand spreader
99-SP-HHS100
The HHS Spyker spreader is a hand-held spreader. The capacity of this spreader is 2.5 kg and it can spread 2 meters wide.
Product details
Capacity 2.5kg
Working width 2 meters
Container poly
Frame poly
Drive sprocket