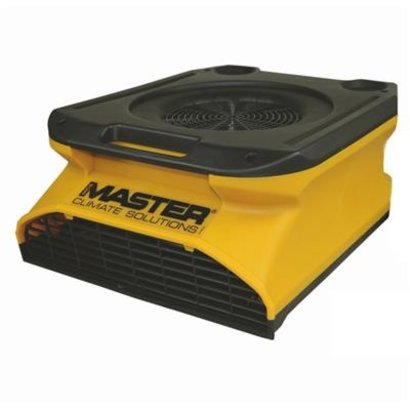 Master Climate Solutions
MASTER FLOOR FAN CDX20 2000 M3-U
CDX20
MASTER FLOOR FAN CDX20 2000 M3-U Master Floor fan CDX20 2000 ...
More information
Product description
MASTER FLOOR FAN CDX20 2000 M3-U
Master Floor Fan CDX20 2000

Part number CDX20
EAN code 8053670894402
Brand MASTER
Net weight (kg) 12
Air circulation 1610 m³ / h
Basic color Yellow
Continuous operation Yes
Degree of protection (IP) IP44
Depth 550 mm
Height 230 mm
Material Plastic
Version Floor fan
Number of ventilation speeds 2
Oscillation No.
Power consumption 179 W.
Suitable for ceiling mounting No.
Suitable for wall mounting No.
Kind Industrial
Voltage 220 - 240 V.
Width 435 mm
With remote control No.