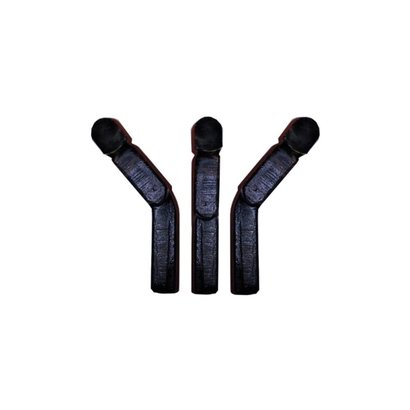 Lumag
Milling chisels 3BSF15678
3BSF15678
Lumag cutter bits 3BSF15678 The set of cutter bits 3BSF156678 (3 pieces) are suitable for the BSF-15 stump cutter. ...
More information
Product description
Brand:

Lumag

Article number:

3BSF15678
Lumag milling chisels 3BSF15678
The 3BSF15678 is a set of milling bits consisting of a left, right and middle milling bit and are equipped with a hard metal cutting surface.
These are suitable for the Lumag BSF-15 stump cutter on which 3 sets are mounted.
| | |
| --- | --- |
| Art. no. | 3BSF15678 |
| Performance | 1 x left, 1 x right, 1 x center |
| Number | 3 pieces |