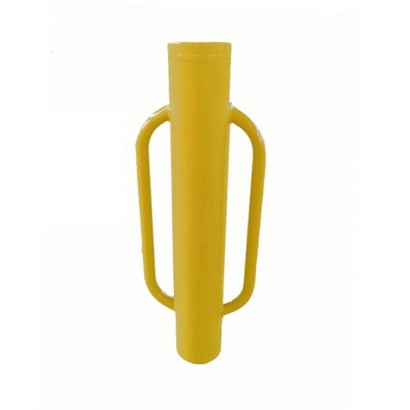 Orit
Pile rammer MTPR112
MTPR112
Matom Pile rammer MTPR112 Pile rammer or hand pile. Suitable for posts up to 112 mm in diameter. ...
More information
Product description
Brand:

Orit

EAN:

8718026803407

Article number:

MTPR112
Matom Pile rammer MTPR112
The pole ram or hand pile. The Pile rammer is suitable for posts up to 112mm in diameter.
The pile ram fits over the pile through the hollow tube. Partly due to the heavy weight of the pole ram, you can easily knock the pole into the ground.
Made from heavy galvanized metal. Weight 12.50 Kg.
Warranty 7 years!