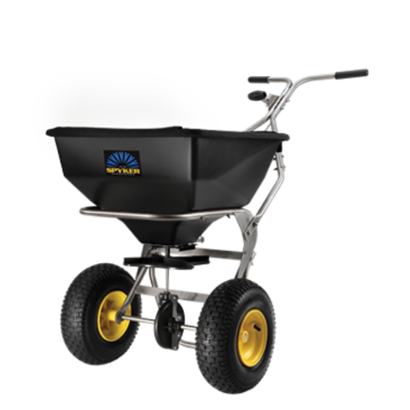 Spyker
Spyker push spreader P20-5010 - Copy
99-SP-SPY80-1S
Spyker push spreader P20-5010 99-SP-P205010 The P20-5010 Spyker spreader is suitable for private and semi-professional users. In this model, the tiller is adjustable in height. No cables, but a stainless steel rod system to open and close. The spreader is ...
More information
Product description
Brand:

Spyker

Article number:

99-SP-SPY80-1S
Spyker HHS 100 hand spreader
99-SP-HHS100
The HHS Spyker spreader is a hand-held spreader. The capacity of this spreader is 2.5 kg and it can spread 2 meters wide.
Product details
Capacity 2.5kg
Working width 2 meters
Container poly
Frame poly
Drive sprocket